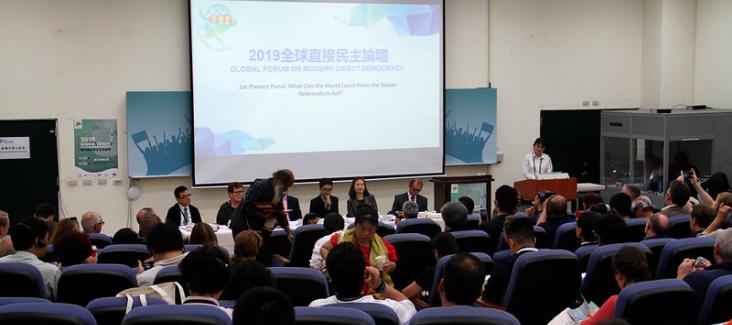 World Citizens' Initiative welcomed at Global Forum on Direct Democracy
This year, Democracy International, together with Democracy Without Borders and CIVICUS, started a campaign for a World Citizens' Initiative at the United Nations level under the name "We the Peoples". To examine its feasability, we asked two experts to find out exactly how such an instrument could work under international law. Ben Murphy, Lecturer in Law, University of Liverpool and one of the experts, was at this year's Global Forum on Modern Direct Democracy to present the results of their research. He writes about the panel and the reception of the campaign.
By Ben Murphy.
This article originally appeared on Democracy Without Borders.