Content tagged with "Citizen Participation"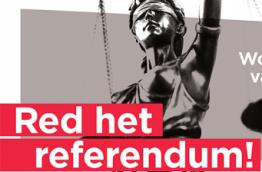 Unsere Partner von Meer Democratie in den Niederlanden informierten heute den Senat per Brief über die rechtlichen Folgen der Vorladung des Staates. Wenn der Richter nur eine der drei Forderungen von Meer Democratie anweist, steht fest...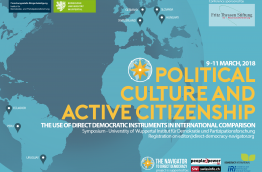 The use of direct democratic instruments in international comparison. With examples from Ecuador, Germany, Hungary, Peru, Slovakia, Switzerland and Uruguay, this symposium aims to create a comparative inventory of the cultures of active citizen participation. 
Pages
Website Info
Democracy International is a registered association in Germany
(eingetragener Verein e.V.).
Gürzenichstraße 21 a-c
50667 Cologne
Germany
Phone: +49 (0) 221 669 66 50
Fax: +49 (0) 221 669 665 99
Email: contact@democracy-international.org
Amtsgericht Köln
VR-Nr. 17139
Bank
Democracy International e.V.
IBAN: DE 58370205000001515101
BIC: BFSWDE33XXX
Bank für Sozialwirtschaft
Konto: 1515101
BLZ: 37020500