to demand a democratic Europe now in times of deep crisis!
 to support our campaign "Democratic Europe Now!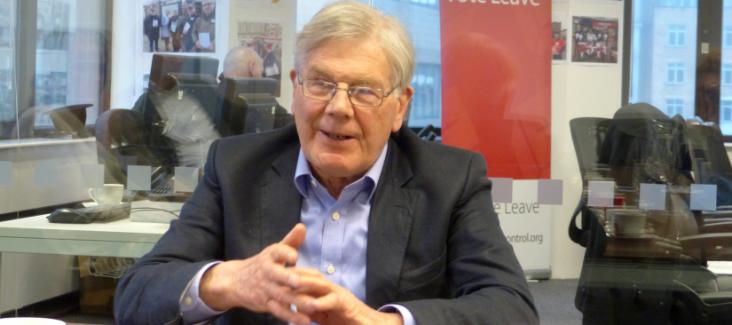 Will the Queen still be an EU citizen after 23 June?
In the upcoming UK EU membership on 23 June, Nigel Smith will advise the campaign "Vote Leave" as "an old wise head" as he calls it. Cora Pfafferott of Democracy International interviewed the Scotsman on 14 April 2016, just one day after the Electoral decision appointed "Vote Leave" to lead the No-campaign.
Nigel Smith was born in 1941 in Girvan, Scotland. Professionally trained as an engineer, he worked for large corporations in London for twenty years before returning to Scotland in 1976 to rescue and run an engineering company in Glasgow.
Tony Blair's sudden commitment in 1996 to a referendum on Scottish devolution was the crash start of his active role in referendums: He chaired the cross-party Yes campaign in the Scottish Devolution referendum in 1997, and he advised the Yes campaign in the Northern Ireland Good Friday Agreement referendum in 1998. Moreover, he chaired the London based cross-party UK No Euro referendum campaign from 2002 till the abandonment of the referendum in 2003.