Join the Campaign for a Democratic Europe Now!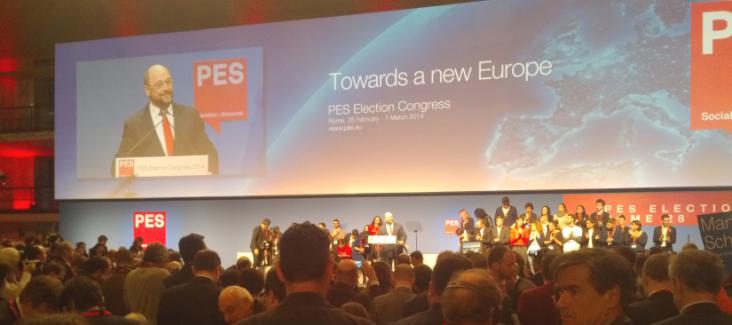 Congress of European Socialists: What's new?
The President of the Party of European Socialists (PES) Hannes Swoboda had invited Sophie von Hatzfeldt and Daniel Lentfer, both working for Democracy International's campaign team "Democratic Europe Now", to join the party's Congress in Rome. They accepted the invitation and used the occasion to advertise Democracy International's campaign for a new democratic Convention. Daniel Lentfer reports from Rome.