Join the Campaign for a Democratic Europe Now!
For any questions and to subscribe to press-releases please email to:
press[at]democracy-international.org
phone: +49 221 669 66 50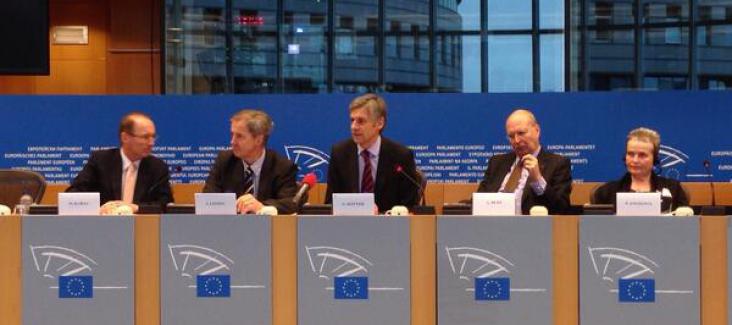 Campaign "Democratic Europe Now!" launched
Democracy International hosted a press briefing at the European Parliament today to launch an alliance of organisations from all over Europe under the banner 'Democratic Europe Now'. Together, the group is calling for a new EU Convention under Article 48 of the Lisbon Treaty, so that proposals for democratic and other reform can be debated in an open forum.