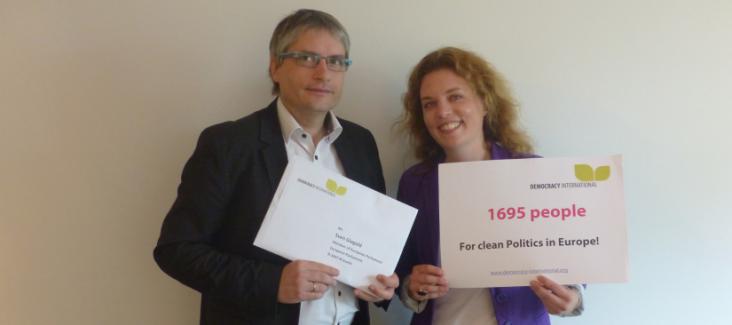 1695 care about clean politics in Brussels
On 25 August 2015, Democracy International handed over to Sven Giegold, Member of the European Parliament, people's suggestions for how to end intransparent and unfair lobbying in the EU. 1695 Europeans had expressed their priorities in an online questionnaire that Democracy International had coordinated under the slogan "One against 30,000 lobbyists".
Here you find the analysis of the survey (PDF-Download).