us to enable our work and to maintain our financial independence.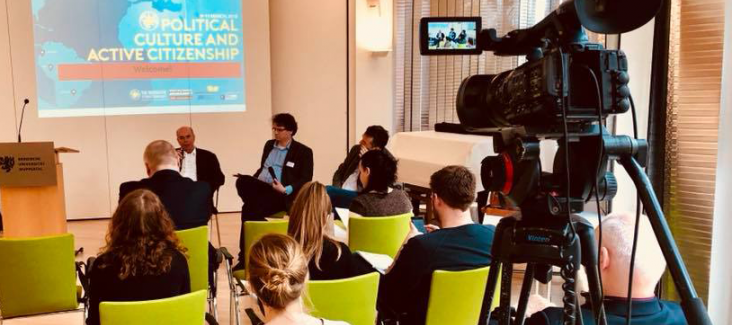 What drives citizen participation?
For seven years, Dr Klaus Hofmann has been researching legal instruments of direct democracy worldwide for the Navigator for Direct Democracy. Throughout his research, he found that many countries actually have mechanisms in place that allow citizens to participate in decision-making. However, the way in which these instruments were used differed immensely from one country to another. In order to examine how these differences arise, he invited scholars from seven countries to explain what the obstacles and incentives are for citizens to participate in policy-making in their countries. Earlier this month, they presented their cases at the Political Culture and Active Citizenship symposium at the Bergische Universität Wuppertal.
By Caroline Vernaillen