Content tagged with "Croatia"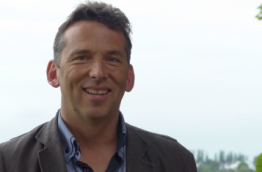 The intentions by Croatia's parliamentarians to water down Croatia's direct democracy legislation show the need of preventive checks of compatibility with the constitution instead of raising the turnout quorum. This is because the rules of direct democracy should base on the...
Embarrassed by the success of right-wing groups in overturning government policy through referendums, the Croatian authorities are changing the rules.
Website Info
Democracy International is a registered association in Germany
(eingetragener Verein e.V.).
Gürzenichstraße 21 a-c
50667 Cologne
Germany
Phone: +49 (0) 221 669 66 50
Fax: +49 (0) 221 669 665 99
Email: contact@democracy-international.org
Amtsgericht Köln
VR-Nr. 17139
Bank
Democracy International e.V.
IBAN: DE 58370205000001515101
BIC: BFSWDE33XXX
Bank für Sozialwirtschaft
Konto: 1515101
BLZ: 37020500