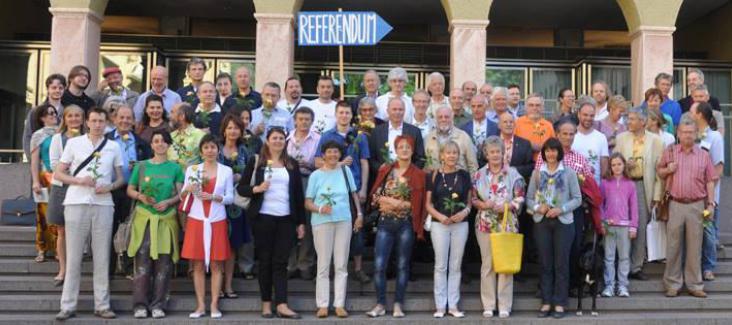 Stephan versus Goliath in South Tyrol
The "Initiative für Mehr Demokratie" (Initiative for More Democracy) in South Tyrol ran a successful campaign for citizen-friendly direct democracy and against the South Tyrolan's People Party (SVP) that was intending to introduce flawed rules of citizen participation. Read the feature story that presents to you Stephan Lausch, the main person behind the campaign.
"Everybody, please help!" or "Most important facts about the referendum on 9 February", these are the appealing subjects of e-mails that reached us  by Stephan Lausch over the past few weeks. His fierce opponent is the ruling South Tyrolan's People Party (SVP). This is our feature of a man and his fellow people who are currently fighting tremendously for their direct democracy rights in Italy's Alpine province.