For any questions and to subscribe to press-releases please email to:
press[at]democracy-international.org
phone: +49 221 669 66 50
to help our democracy friends in South Tyrol!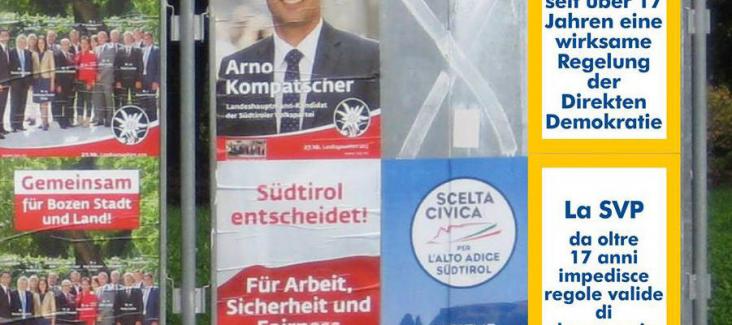 South Tyroleans vote against flawed citizen participation
The citizens of South Tyrol want more effective and citizen-friendly rules of direct democracy. This is the result of a referendum held yesterday in Italy's autonomous province.