us to enable our work and to maintain our financial independence.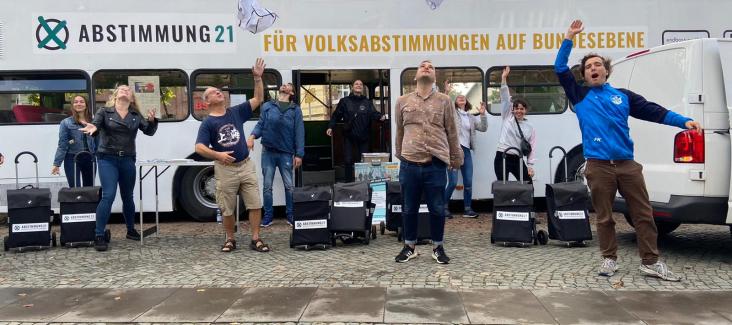 German Direct Democracy in Action
Abstimmung21 intends to organise the first nationwide vote on socio-political issues in the history of Germany. The idea is to send a voting booklet along with other documents during the 2021 German federal election so that citizens are able to directly make their voices heard to politicians. Therefore, Abstimmung21 does not wish to supplant the current form of representative democracy in Germany but wishes to supplement it with direct democratic voting on pertinent topics.
By Reiner Duvenage