Ecuador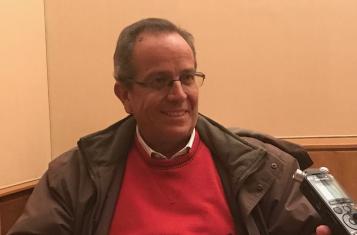 On Sunday 19 February 2017, Ecuador's 12 million eligible people faced a super election day: Beyond electing a new parliament and a new President,...
When staying in Ecuador last year, I very often heard the message from people: `No me gusta politica!' – 'I do not like politics! However, now people...
Website Info
Democracy International is a registered association in Germany
(eingetragener Verein e.V.).
Gürzenichstraße 21 a-c
50667 Cologne
Germany
Phone: +49 (0) 221 669 66 50
Fax: +49 (0) 221 669 665 99
Email: contact@democracy-international.org
Amtsgericht Köln
VR-Nr. 17139
Bank
Democracy International e.V.
IBAN: DE 58370205000001515101
BIC: BFSWDE33XXX
Bank für Sozialwirtschaft
Konto: 1515101
BLZ: 37020500