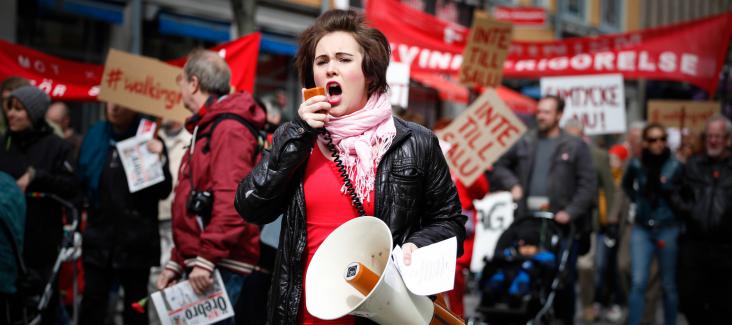 25,000 signatures for a Europe of the citizens!
Since the launch of Democracy International's campaign "Make your voice heard in Europe" on 13 April 2015, almost 20,000 people from right across Europe have signed the petition. The petition calls on Brussels' politicians to bring real democracy to Europe, starting with an improvement of the European Citizens' Initiative (ECI). The ECI is the only instrument for direct democratic participation at the EU level, allowing citizens to have a say on European politics.​
Our intermediate target had been to gather 20,000 signatures by "Europe Day" on 9 May. With exactly 19,174 signatures we missed the target by only a very slender margin. Thank you to all our supporters who helped us get so close! But the struggle is not over. Please help us reach our next intermediate goal of 25,000!