us to enable our work and to maintain our financial independence.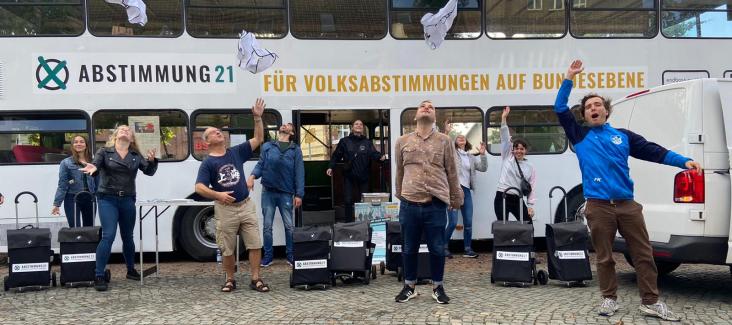 Abstimmung21: Results of the of the first nation-wide vote in Germany
Abstimmung21, an initiative by Democracy International, Mehr Demokratie and Omnibus für Direkte Demokratie, organised a test vote in the run-up to the first-ever, self-organised referendum on the national level in Germany, asking citizens about their views on a number of issues. Reiner Duvenage reports on the results.