to strengthen direct democracy in the nation state, in Europe and on the global level!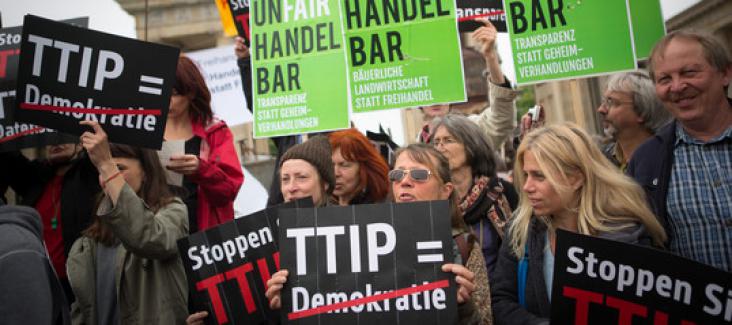 Wolf in sheep's clothing - TTIP's challenge to democracy
The Transatlantic Trade and Investment Partnership (TTIP) currently being negotiated between the EU and the US is proclaimed to offer promising prospects for economic growth and employment in Europe, a dire need in a continent challenged by a prolonged economic crisis. Removing trade barriers, simplifying bureaucratic processes, and encouraging investments are to help drive new jobs, boost innovation and to forge a geostrategic deal between the US and EU. Barosso announced at the launch of the TTIP negotiations in mid 2013: 'We intend to move forward fast'. And in fact the eighth round of negotiations have just started this week. However, does Barosso's statement imply waving through the agreement before having a serious democratic discussion, and before having a meaningful engagement with all stakeholders?
A commentary by Democracy International