Content tagged with "Transparency"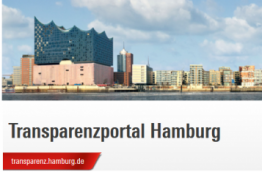 On 1 October 2014, the German city of Hamburg officially launched a website that allows citizens to openly access the city's public documents. The new "transparency portal" is the result of transparency legislation that our German partner organisation Mehr Demokratie had...
As power derives from the people in a democracy, citizens also should have control over governmental information. On Wednesday, 19 March 2014, our campaigner Daniel Lentfer held a speech in Vienna at the association of Austrian cities ("Österreichischer Städtebund") in order to...
Pages
Website Info
Democracy International is a registered association in Germany
(eingetragener Verein e.V.).
Gürzenichstraße 21 a-c
50667 Cologne
Germany
Phone: +49 (0) 221 669 66 50
Fax: +49 (0) 221 669 665 99
Email: contact@democracy-international.org
Amtsgericht Köln
VR-Nr. 17139
Bank
Democracy International e.V.
IBAN: DE 58370205000001515101
BIC: BFSWDE33XXX
Bank für Sozialwirtschaft
Konto: 1515101
BLZ: 37020500