Content tagged with "Plebiscite"
Why the Australian Postal Vote on Gay Marriage is an abuse of direct democracy. By Caroline Vernaillen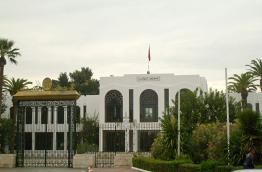 On 26 January 2014, the Constitutional Assembly of Tunisia adopted a new Constitution in the heartland of the "Arab Spring": An overwhelming majority of 200 votes backed the draft while only 12 votes rejected it. This vote in favour meant that a referendum on the constitution...
Pages
Website Info
Democracy International is a registered association in Germany
(eingetragener Verein e.V.).
Gürzenichstraße 21 a-c
50667 Cologne
Germany
Phone: +49 (0) 221 669 66 50
Fax: +49 (0) 221 669 665 99
Email: contact@democracy-international.org
Amtsgericht Köln
VR-Nr. 17139
Bank
Democracy International e.V.
IBAN: DE 58370205000001515101
BIC: BFSWDE33XXX
Bank für Sozialwirtschaft
Konto: 1515101
BLZ: 37020500