Content tagged with "Meer Democratie"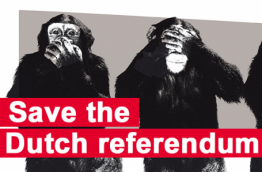 De nieuwe Nederlandse regering heeft gisteren aangekondigd dat ze het raadgevend referendum, dat amper twee jaar bestaat, wil afschaffen! Niesco Dubbelboer en Arjen Nijeboer, van onze Nederlandse partnerorganisatie, Meer Democratie,...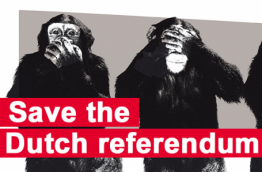 The brand-new Dutch government yesterday released their coalition agreement, which includes the abolition of the Law on the Consultative Referendum, a mechanism that is only two years old. Arjen Nijeboer, of the Dutch organisation Meer...
Website Info
Democracy International is a registered association in Germany
(eingetragener Verein e.V.).
Gürzenichstraße 21 a-c
50667 Cologne
Germany
Phone: +49 (0) 221 669 66 50
Fax: +49 (0) 221 669 665 99
Email: contact@democracy-international.org
Amtsgericht Köln
VR-Nr. 17139
Bank
Democracy International e.V.
IBAN: DE 58370205000001515101
BIC: BFSWDE33XXX
Bank für Sozialwirtschaft
Konto: 1515101
BLZ: 37020500