Content tagged with "Iceland"
Council of Europe's Venice Commission comments on direct democracy enshrined in draft constitution As Iceland Review Online reports on 19 February 2013, the Icelandic parliament Alþingi's Constitutional and Supervisory Committee decided to make some of the amendments proposed...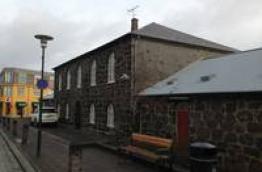 The small Mediterrean island of Cyprus has made the headlines this spring. The crash of its banking sector, sending shockwaves across the Eurozone and beyond, was strongly reminiscent of another small island also on the periphery of Europe, but in quite a different climatic zone...
Website Info
Democracy International is a registered association in Germany
(eingetragener Verein e.V.).
Gürzenichstraße 21 a-c
50667 Cologne
Germany
Phone: +49 (0) 221 669 66 50
Fax: +49 (0) 221 669 665 99
Email: contact@democracy-international.org
Amtsgericht Köln
VR-Nr. 17139
Bank
Democracy International e.V.
IBAN: DE 58370205000001515101
BIC: BFSWDE33XXX
Bank für Sozialwirtschaft
Konto: 1515101
BLZ: 37020500