Content tagged with "Global Assembly"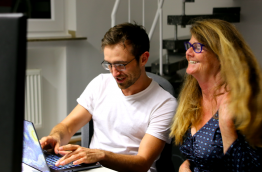 Democracy International & Mehr Demokratie NRW host the German member of the Global Assembly. The Assembly is a worldwide gathering of 100 citizens selected at random to draft policy guidelines on climate change which they will present to world leaders at the COP26 Climate...
Website Info
Democracy International is a registered association in Germany
(eingetragener Verein e.V.).
Gürzenichstraße 21 a-c
50667 Cologne
Germany
Phone: +49 (0) 221 669 66 50
Fax: +49 (0) 221 669 665 99
Email: contact@democracy-international.org
Amtsgericht Köln
VR-Nr. 17139
Bank
Democracy International e.V.
IBAN: DE 58370205000001515101
BIC: BFSWDE33XXX
Bank für Sozialwirtschaft
Konto: 1515101
BLZ: 37020500