Content tagged with "EU Parlament"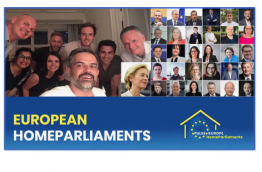 1500 Teilnehmer, 12 Mitgliedsstaaten, 31 Politiker*innen. Wie sind diese vielen Menschen trotz der Covid-Beschränkungen zusammengetroffen? Unsere Partner*innen bei Pulse of Europe entdeckten einen Corona-sicheren Weg, Bürger*innen zusammenzubringen und sie mit Politiker*innen zu...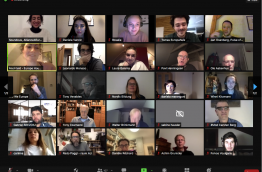 Vieles von dem, was im Vorfeld der lang erwarteten Konferenz über die Zukunft Europas schief gelaufen ist, ist ein direktes Spiegelbild dessen, was bei der Top-Down-Entscheidungsfindung in der Europäischen Union generell falsch läuft: intransparent, zu bürokratisch und lange...
Website Info
Democracy International is a registered association in Germany
(eingetragener Verein e.V.).
Gürzenichstraße 21 a-c
50667 Cologne
Germany
Phone: +49 (0) 221 669 66 50
Fax: +49 (0) 221 669 665 99
Email: contact@democracy-international.org
Amtsgericht Köln
VR-Nr. 17139
Bank
Democracy International e.V.
IBAN: DE 58370205000001515101
BIC: BFSWDE33XXX
Bank für Sozialwirtschaft
Konto: 1515101
BLZ: 37020500