Content tagged with "Direkte Demokratie"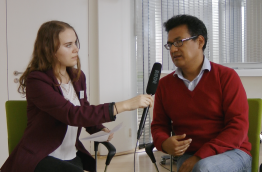 Nach politisch und ökonomisch turbulenten Zeiten im 20. Jahrhundert hat Peru seit 2001 wieder eine demokratische Regierung etabliert. In den 1980er Jahren wurde das Land vom Terror des 'Leuchtenden Pfades' dominiert, in den 1990er Jahren litt es unter einer Hyperinflation. Mit...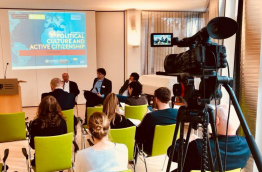 Seit sieben Jahren forscht Dr. Klaus Hofmann für den Navigator to Direct Democracy  an Rechtsinstrumenten der direkten Demokratie weltweit. Im Laufe seiner Forschungen stellte er fest, dass viele Länder tatsächlich über...
Website Info
Democracy International is a registered association in Germany
(eingetragener Verein e.V.).
Gürzenichstraße 21 a-c
50667 Cologne
Germany
Phone: +49 (0) 221 669 66 50
Fax: +49 (0) 221 669 665 99
Email: contact@democracy-international.org
Amtsgericht Köln
VR-Nr. 17139
Bank
Democracy International e.V.
IBAN: DE 58370205000001515101
BIC: BFSWDE33XXX
Bank für Sozialwirtschaft
Konto: 1515101
BLZ: 37020500