Content tagged with "Activist"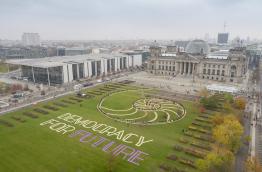 Il y a 35 ans, huit personnes avaient un objectif : l'introduction de la démocratie directe à tous les niveaux politiques, en particulier au niveau fédéral allemand. C'est dans ce but qu'elles ont fondé Mehr Demokratie. 35 ans plus tard, notre association compte plus de 10 000...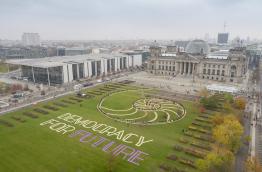 35 years ago, eight people had one goal: the introduction of direct democracy at all political levels, especially at the German federal level. To this end, they founded Mehr Demokratie. 35 years later, our association has over 10,000 comrades-in-arms. Together with them, we have...
Website Info
Democracy International is a registered association in Germany
(eingetragener Verein e.V.).
Gürzenichstraße 21 a-c
50667 Cologne
Germany
Phone: +49 (0) 221 669 66 50
Fax: +49 (0) 221 669 665 99
Email: contact@democracy-international.org
Amtsgericht Köln
VR-Nr. 17139
Bank
Democracy International e.V.
IBAN: DE 58370205000001515101
BIC: BFSWDE33XXX
Bank für Sozialwirtschaft
Konto: 1515101
BLZ: 37020500