us to enable our work and to maintain our financial independence.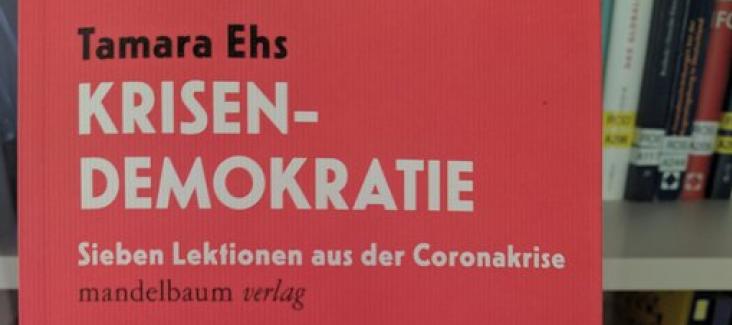 Seven lessons from the Corona-crisis: Interview with Tamara Ehs
Krisendemokratie is a book written by Tamara Ehs, which focuses on the Austrian democracy during the Covid-19 crisis. After an in-depth analysis of the decision making process of the Austrian government to address the pandemic, the author provides 7 lessons we should all keep in mind to avoid the backsliding of direct democracy. This book is a combination of recommendations for democracy to survive a crisis.
The book is already available here: https://mandelbaum.at/buch
By Hannah Dorigny