us to enable our work and to maintain our financial independence.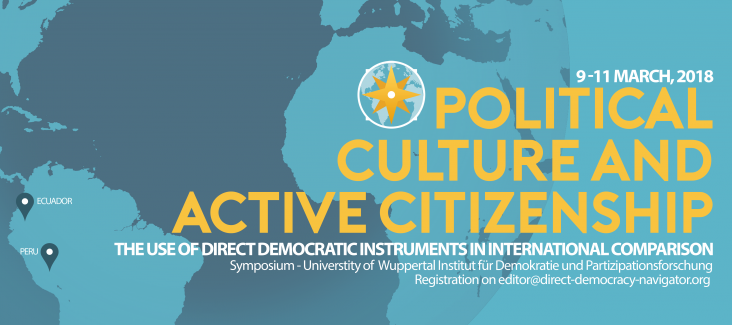 Political culture and active citizenship
The use of direct democratic instruments in international comparison. With examples from Ecuador, Germany, Hungary, Peru, Slovakia, Switzerland and Uruguay, this symposium aims to create a comparative inventory of the cultures of active citizen participation.