Read the Child Protection Policy here
Report and Event Description
Read the report and event description here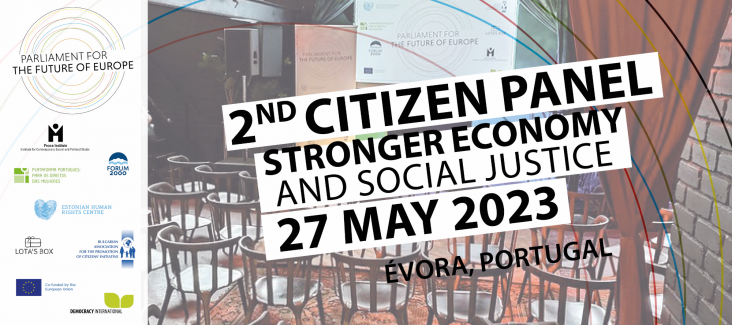 Event in Lisbon, Portugal on Economy and Social Justice
Parliament for the Future of Europe
Evora, Lisbon – 27 May 2023
The Parliament for the Future of Europe is our take on the Conference for the Future of Europe. Our aim is to bring together a diverse group of people from marginalized and underrepresented groups to the center of the debate. With our six partners we will bring participants from across Europe to discuss and scrutinize the proposals of the historic Conference on the Future of Europe and reshape them to be more inclusive and meet the needs of vulnerable communities. Evora, Portugal the Portuguese Women's Platform hosted the event on Economy and Social Justice on Saturday, 27 May. The Conference for the Future of Europe proposal on economy and social justice starting on page 53 served as the basis of the discussion. 
Photos of the event can be found here. 
Funded by the European Union. Views and opinions expressed are however those of the author(s) only and do not necessarily reflect those of the European Union or CERV. Neither the European Union nor the granting authority can be held responsible for them.