the Direct Democracy Navigator to learn about the instruments of direct democracy in the world.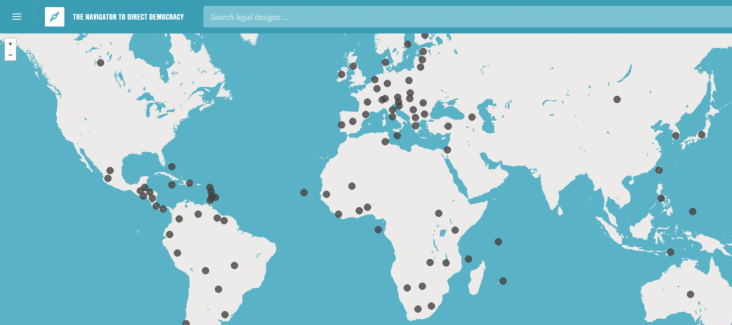 New Navi for direct democracy
The Direct Democracy Navigator is a new research tool that currently features no less than 1668 different instruments in more than 115 countries worldwide. Its revised website, launched this week, is a product of research carried out by Dr. Klaus Hofmann of Democracy International and committed democracy experts from Europe.