us to enable our work and to maintain our financial independence.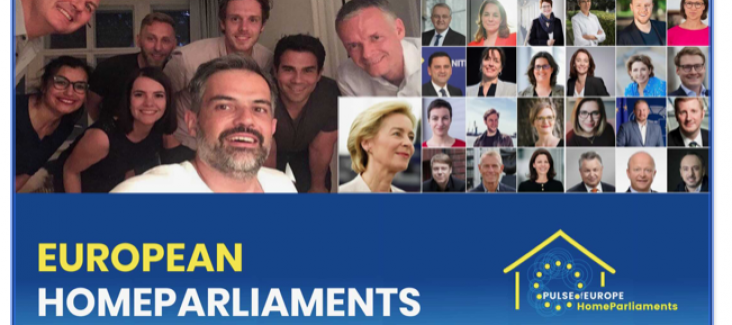 HomeParliaments: Discussing European Solidarity
1500 participants, 12 Member States, 31 politicians. How did these all people come together despite the Covid restrictions? Our partners at Pulse of Europe discovered a corona-safe way to bring citizens together and connect them with politicians to discuss specific proposals for the future of Europe. People in small groups, either groups of friends or strangers through a matching system, had the opportunity to meet online in Pulse of Europe's 3rd round of the HomeParliaments project. In fall 2020, citizens from over 12 different European countries took part to discuss European solidarity. The results of the participants' discussions saw a response by 30 EU politicians across five different parties, in addition to an endorsement by Commission President Ursula von der Leyen.
By Daniela Vanic