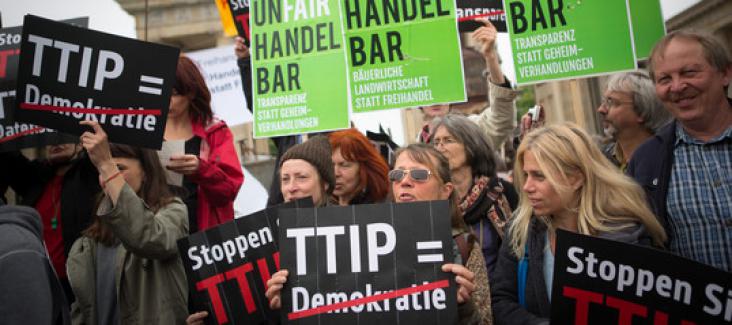 European Citizens' Initiatives: what next?
A recent citizens' initiative allows Europeans to participate in political decision-making in Brussels – a tool they have used over 50 times in the past few years. The latest on the list is an initiative against the free trade agreement with the US causing headaches on all sides.
The promise of the European Commission still reverberates: "You are now able to shape the political agenda!" explained the former vice president of the Commission, Maros Sefcovic, when he ceremonially launched the European Citizens' Initiative, which was to become the first cross-border citizens' initiative in the world, on 1 April 2012.
This initiative, for which the European Democracy Movement had fought hard within the context of the EU Constitutional Convention on the Future of Europe in 2002 -2003 after the Berlin Wall had come down ("We are the People"), comes close to the European Parliament's competence to propose legislation. With the implementation of the Treaty of Lisbon, which forms the constitutional basis of the EU, this first direct democratic basic law enjoys constitutional status on cross-border level.
Two years later, member countries and EU Parliament finally agreed on concrete rules stipulating that once such an initiative had the backing of at least one million EU citizens from seven different member states, EU citizens could propose legislation and, just as the EU Treaty says, be "part of the democratic life in the EU."