"For a more democratic EU - for a Europe of the Citizens"!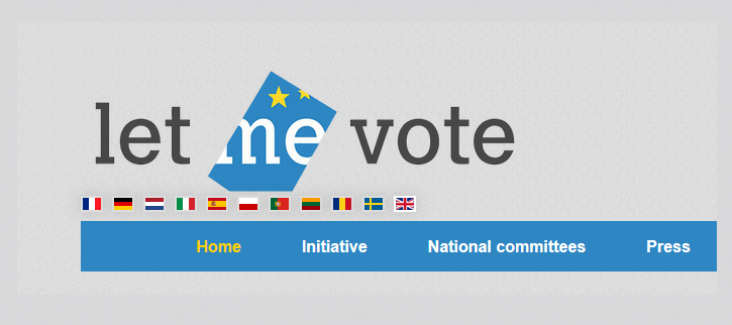 ECI "Let me vote" – let us win!
Until today the more than 500 million citizens of the EU had the chance to sign the European Citizens' Initiative "Let me vote". The petition aims at providing EU citizens with the right to also vote at regional and national level in their country of residence. – Right now, EU citizens, who live in another EU country than the one they originate from, can only turn out to vote in local and European elections.
Democracy International officially supports "Let me vote" as it coincides with Democracy International's goal of granting people full electoral rights. We have seized the opportunity and asked Vincent Mabillard, one of the central people behind the ECI, to provide an assessment of the campaign and to explain what is going to happen next.