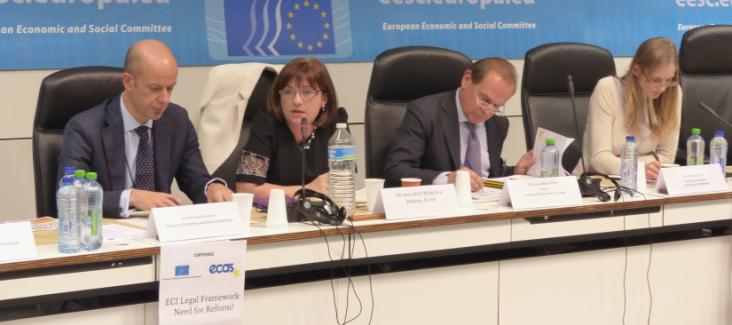 The ECI and the promise of participatory democracy
"The European Citizens' Initiative and the Promise of Participatory Democracy" will be the subject of a half-day conference to take place in Brussels (Belgium) on 16 June 2015. The aim of the event is to clarify both the ECI's potential and its challenges, as well as identify specific ways in which the ECI may be improved.
Democracy International will use the get-together of EU politicians, activists and citizens to present and advocate its proposals for a citizen-friendly ECI reform.