For any questions and to subscribe to press-releases please email to:
press[at]democracy-international.org
phone: +49 221 669 66 50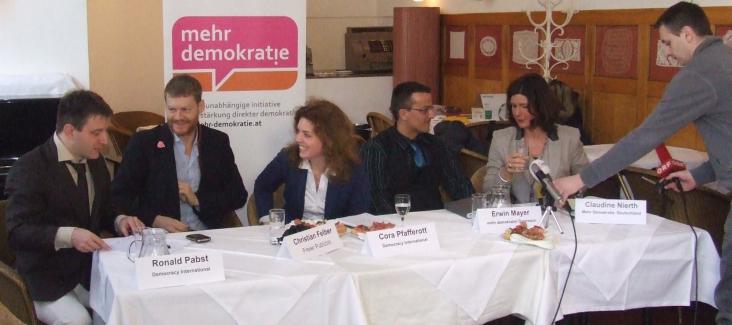 Danube Democracy Rally: Invitation to journalists
On Tuesday, 1st April 2014, the Danube Democracy Rally will kick off in Vienna. We will meet with democracy activists from all over the world to engage in an exciting mix of discussions, sightseeing and networking. Democracy International and our partner organisation mehr demokratie! Austria invite journalists to a press breakfast on first April and to panel discussions on the issue of direct democracy (on first and 2nd April). Please find the invitation in German and all details on the right hand side.