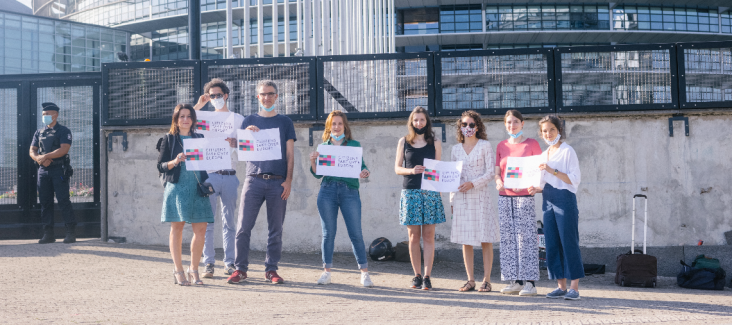 A call for greater citizen participation in the CoFoE
On 19 June, the first plenary session of the Conference on the Future of Europe (CoFoE) was held in Strasbourg. Democracy International joined partners from the Citizens Take Over Europe coalition in organizing two actions demanding better inclusion of citizens and civil society organizations in the EU democratic process.
By Branislava Larvrek.