Content tagged with "EU convention"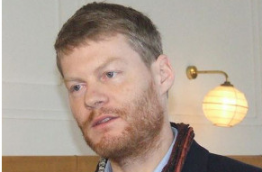 Interview with Christian Felber on the EU as a peace project and an EU convention Christian Felber is an Austrian freelance journalist, book author and international lecturer. Co-founder of Attac Austria, he initiated the projects "Democratic Bank" and "Economy for the Common...
Pages
Website Info
Democracy International is a registered association in Germany
(eingetragener Verein e.V.).
Gürzenichstraße 21 a-c
50667 Cologne
Germany
Phone: +49 (0) 221 669 66 50
Fax: +49 (0) 221 669 665 99
Email: contact@democracy-international.org
Amtsgericht Köln
VR-Nr. 17139
Bank
Democracy International e.V.
IBAN: DE 58370205000001515101
BIC: BFSWDE33XXX
Bank für Sozialwirtschaft
Konto: 1515101
BLZ: 37020500