Navi for Direct Democracy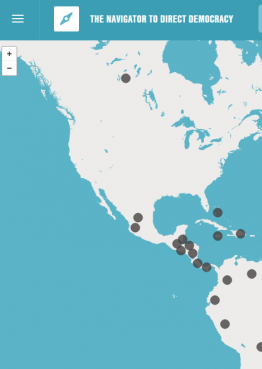 The Direct Democracy Navigator is an online tool that currently features no less than 1227 different instruments in more than 100 countries worldwide.
The website is a product of research carried out by Dr. Klaus Hofmann, Democracy International, the University of Wuppertal and committed democracy experts from Europe.
the Direct Democracy Navigator to learn about the instruments of direct democracy in the world.