us to enable our work and to maintain our financial independence.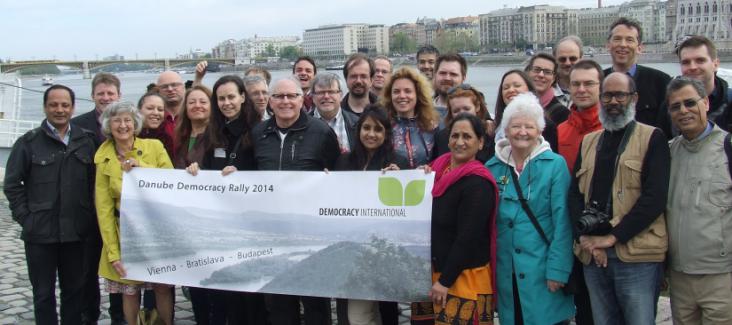 Danube Democracy Rally: Third Stop Budapest
Csaba Madarasz, a political activist from Budapest and member of Democracy International, had organised for us our stay in Hungary's capital. From 6 - 9 April we enjoyed a rich programme of sightseeing, political debate and exchange with Hungarian civil society groups.