us to enable our work and to maintain our financial independence.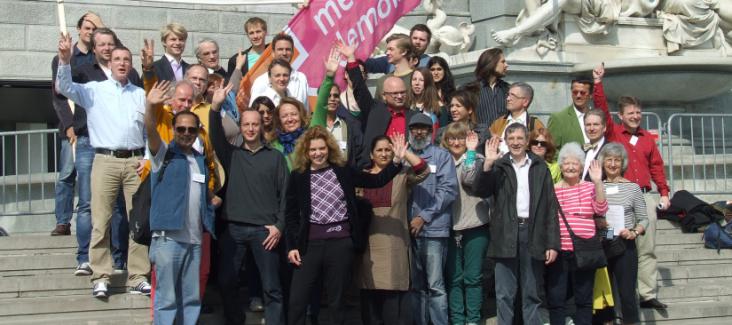 Danube Democracy Diary: First Stop Vienna
On first April more than 50 democracy activists from as diverse countries as India, USA and Bulgaria came together in Vienna to join the Danube Democracy Rally. Our aim is to learn from each other, to deepen our knowledge on direct democracy and also to have fun together while travelling nine days along the Danube through Vienna, Bratislava and Budapest. Today, 3 April, we will be travelling from Vienna to our next stop Bratislava. Here is a recap of the most important events of our stay in Vienna.