us to enable our work and to maintain our financial independence.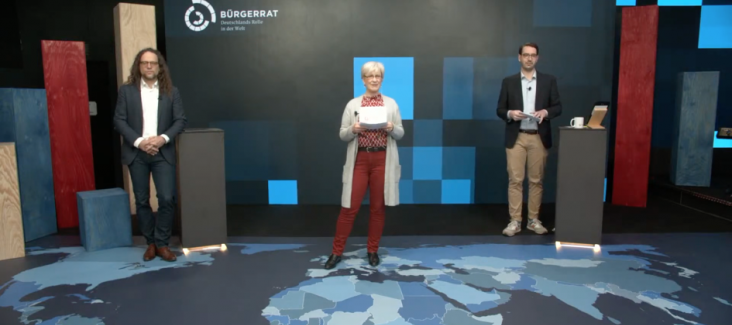 Citizens' Assembly on "Germany's Role in the World"
On 13 january, the Citizens' Assembly on Germany's Role in the World was launched. Over the period of six weeks, the 160 participants drawn by lot discussed various foreign policy topics in a digital format and jointly developped recommendations for action for policymakers.
By Anna-Lea Reinhart