For any questions and to subscribe to press-releases please email to:
press[at]democracy-international.org
phone: +49 221 669 66 50
to demand a democratic Europe now in times of deep crisis!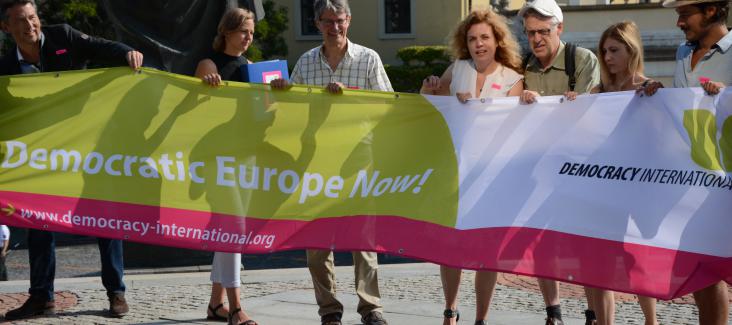 EU Summit: Citizens demand a democratic EU – Now!
58,923 citizens from right across the EU are calling upon the political leaders to make the European Union more democratic and transparent. As the 27 EU Heads of State or Government convene in Bratislava to discuss the future of the European Union following Brexit, Democracy International has sent the 27 leaders the petition "Stand up for a democratic Europe - Now!". The petition forms part of Democracy International's campaign for a new EU Convention according to Article 48 of the Lisbon Treaty.