us to enable our work and to maintain our financial independence.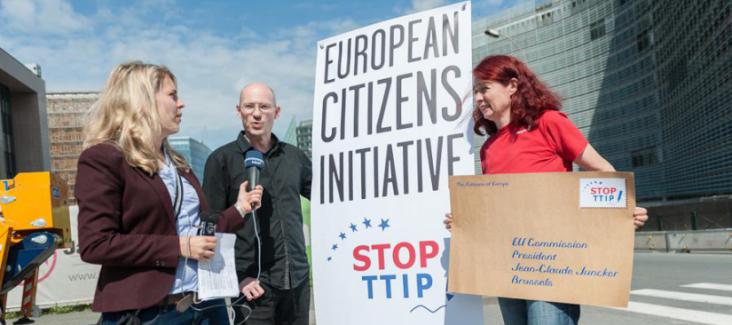 ECI demands: Stop negotiations for TTIP and CETA
On Tuesday, 15 July, activists of "Stop TTIP" brought forward their motion for registration of a European Citizens' Initiative at the European Commission. The initiative "STOP TTIP" asks the EU Commission to recommend to the EU Council of Ministers to repeal the negotiating mandate for the Trade Investor Partnership (TTIP) and not to conclude CETA.